Summit Club member Chris was the recipient of our Outward Bound New Zealand 'Live the Dream' scholarship, which enabled him to attend one of Outward Bound's challenging yet rewarding outdoor adventures. Here Chris shares his Experience with us:
---
For those who don't know, Outward Bound is an international non-profit outdoor adventure organisation engaged in personal development and outdoor education.
Picture being completely removed from the chatter of all media – no electronic devices, no newspapers and no demands on one's attention other than the task of the moment and the interactions with the members of your group.
'Living in the moment' and squeezing every ounce out of every minute makes for a very rich, very intense and very satisfying experience. Plus, the Anikiwa location is surely one of the most stunning, pristine landscapes on our planet. The Marlborough Sounds are awe-inspiring.
The personal goals I set for myself were to participate in a rewarding group experience and to determine that age should not be a barrier to accepting new challenges. These were both realised in spades.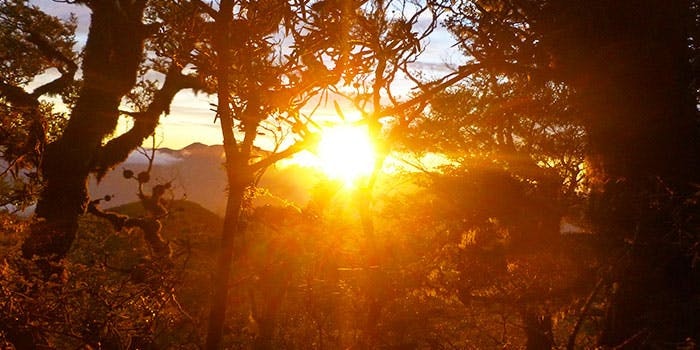 I took the physical preparation seriously and entered the OB ready to roll. Without question this was important to not only cope with the rigorous programme but also to minimise the risk of injury.
Despite being 40 years older than the average age of our watch (group), I was able to complete all the challenges and it was very humbling when the group made informal acknowledgements to each person and my acknowledgement was for 'the most inspirational' member of the group.
The group experience was all that I had hoped for and more. Our group was diverse in outdoor experience, nationality, age and life stage. Despite our differences, we melded together as a true team, free of the individual need to be the fastest or the strongest. We gave our best, but always looked after each other. I can honestly say, I have never observed or been in a group that cared, shared, affirmed and supported one another so fully.
The diverse range of physical activities we enjoyed showcased some of the wonderful experiences available in our New Zealand outdoors: tramping, running, personal training, rock climbing, swimming and sailing.
While these activities were physically demanding, for me they really provided a platform for the more important challenges of exploring our inner person and our values, and assess how we should focus our time and energy once we leave Outward Bound.
The staff, instructors, facilities, organisation and systems are of the highest standard. Our instructors Tony and Suz were competent, caring and led by example, pushing hard and pulling back when appropriate. They fed us very well and provided the very best of equipment, much of which I noted had been custom made and provided by Kathmandu. Good on you Kathmandu...a great investment in the lives of everyone who enjoys an OB experience.
Although I incurred no injuries, there was one incident at my expense (or should I say my insurance company's). Clad in full-length wetsuits with kayak helmets and running shoes, the idea was to traverse rocky coastline alternately swimming, clambering over rock outcrops and in and out of small water-filled caves. It was a lot of fun, but quite physical.
Some of the rocky outcrops allowed us to climb to a height sufficient to get a good buzz when we jumped back into the sea. So, off I launched into a nice tuck completing not just one somersault but 1.5 (I was a bit of a gymnast, after all, 50 years ago…) beautifully face-planting into the hard water.
It felt as if my eyes had been relocated in the back of my head and I was unable to see for about 30 seconds. Busy regaining my sight and swimming back to the ledge, I had not realised the impact had also dislodged my top plate dentures. Despite our best efforts, it was bye bye teeth. A cause of sympathy from my buddies, an even greater source of amusement. I was awarded 9.9 for my dive.
So, the opportunity to have this experience is something I am truly grateful for and to Kathmandu for generously providing sponsorship. You not only provide high quality clothing and equipment for Kiwis to enjoy the outdoors, you help create opportunities for an ordinary guy like me to participate in something very special. Thank you, thank you, thank you!!"