Making a career out of curiosity
The creative minds behind travel blog and Kathmandu ambassador NOMADasaurus are Jarryd Salem and Alesha Bradford. As professional travellers, the two have spent over a decade exploring the world and have built up a treasure trove of information and inspirational content that can't help but get the mind ticking for that next adventure. We asked them to take us back to the start in this Q&A.
---
So, take us back to the start. How did you guys meet?
Back in 2008, we were both young backpackers chasing snow seasons in Canada on working holiday visas. During the summer I was working at a hostel in Vancouver, and Alesha ended up staying there as a guest. I met her during my very last shift, and we hit it off. I asked if she wanted to come with me the next day to pick up an old campervan I had just bought, and she said, "Why not?"
We both loved living in Canada and spent the next few years travelling around in our van on a shoestring budget. Eventually, we decided to pack our bags and head to Central America for a year, and that kickstarted our real love of travelling the world.
Since then, we've probably been to about 70 or 80 countries together, although we've never properly counted them.
Have any of those destinations had a major impact on you?
Yes, probably Guatemala, Vietnam and Kyrgyzstan.
Guatemala because it was our first proper backpacking destination. We arrived on a one-way ticket with a few thousand dollars in the bank, no plans and no idea what to expect. We ended up staying for 3 months, studying Spanish, going on a bunch of multi-day treks, climbing volcanos, diving deep into the Mayan culture and disconnecting from the outside world.
It really lit the spark inside us to stay on the road.
Vietnam was another place that we really fell in love with. We spent 10 months riding two motorbikes around Southeast Asia, with the majority of that time being in Vietnam. It's a country that has it all, from stunning beaches to epic mountains, the largest cave in the world, delicious food and hospitable cultures. With the freedom of having our own transport, we visited very remote villages, took countless backroads through dense jungles and stayed with many amazing people. We loved it so much we ended up settling in a small town called Phong Nha for 3 months, and we still dream about moving back there one day.
Kyrgyzstan was our introduction to Central Asia, and from the moment we crossed the border we were blown away with the landscapes and just how friendly the locals are. It's not a place that makes it onto a lot of travellers' bucket lists, but take our word for it when we say it is the next big adventure hotspot. In summer you can hike for days through the mountains, staying with nomad families along the way, go horse trekking to alpine lakes and climb 7000m+ peaks. During the winter the backcountry skiing and snowboarding is some of the wildest on the planet. We've now been to Kyrgyzstan seven times, and we love it so much we've started running our own adventure and photography tours there.
Quick-fire round: favourite city in the world?
Our favourite city is Istanbul. The history, Islamic architecture, cuisine and the melting pot of cultures means that no matter how many times we visit, we never get bored.
And your favourite patch of natural paradise?
It's hard to beat Patagonia. If you love trekking, photography or just being in wild landscapes, the southern tip of South America is an absolute paradise. Torres del Paine, in particular, is breathtaking.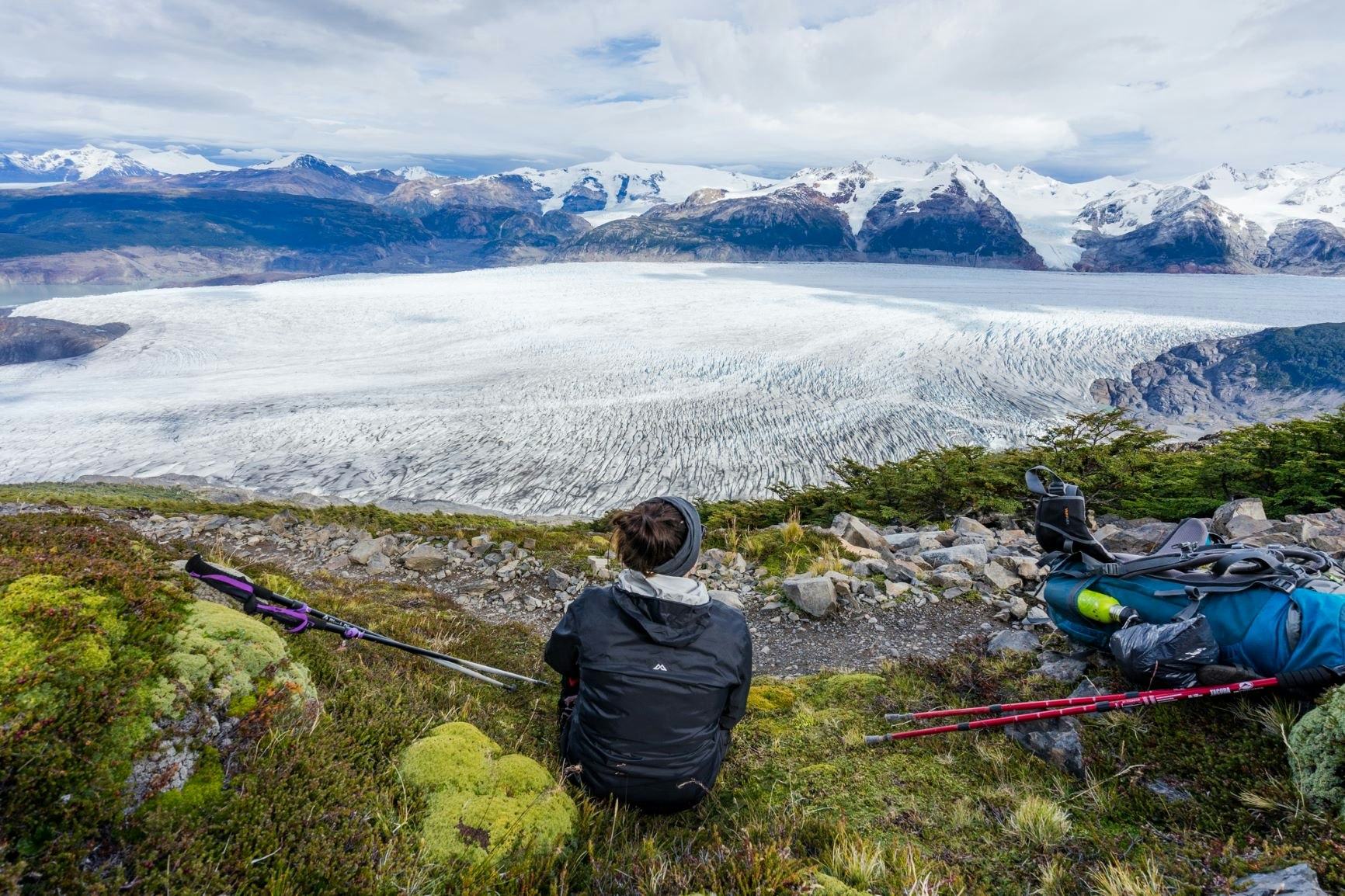 Travel has become a huge part of modern life. What is the power of travel to you?
Humans are endlessly curious. The desire to travel and see new places, meet new people and learn about new cultures has always been strong, but now that the world is more accessible than ever, it's easier for people to head overseas.
Growing up in Australia where we are constantly inundated by TV shows, movies, books and stories about far-away places, the idea of travelling to see these destinations was ingrained into our psyche. When we personally took the plunge to travel on working holiday visas, we instantly fell in love with being in an unknown place, away from our comfort zones. Today, travel has become an integral part of our lives, and most of our political, environmental and societal views we hold have developed from spending so much time in foreign places. It has also made us extremely passionate about sustainable tourism, and it's become a common theme that we always share wherever we go.
Do you guys differ in how you like to approach adventures?
We are very similar when it comes to the types of experiences we seek. We love being in the outdoors, are fascinated by different cultures and both like to avoid big cities wherever possible. When we travel, we try to get off the beaten path, and would rather spend a week camping than staying in a nice hotel in a city.
Where we differ is how much danger we are willing to accept in our lives. I personally love long, challenging adventures in exciting destinations, and like to push my body to the limit. Alesha, on the other hand, loves big adventures but would prefer to take a safer option where possible. That being said, I've never known her to say no to something unless it was quite extreme.
As we travel together so much, we're currently making plans to go on the occasional separate trip where we can both explore our own personal goals.
More than any mountain or beach, it seems like it is the people that inspire us to explore. Can you think of one of the most impactful interactions you have had with people on your travels?
We've had plenty of fantastic interactions with people in other countries, but one that really comes to mind is when we stayed with a Tsaatan family in northern Mongolia.
The Tsaatan people are also known as the reindeer herders, as they all rely on their reindeer for tools, transport, food and clothing to survive in the harsh climate. We had the chance to visit them while we were in Mongolia, and spent two days riding horses through remote wilderness to arrive in their tiny village.
Less than 500 Tsaatans still live by their traditions, and cresting a hill to seeing clusters of ortz (houses that are similar to tepees) and hundreds of reindeer roaming across the taiga was a mesmerising experience.
We spent three nights living with Magsar, Amgaa and their three kids. They taught us so much about their lifestyle. We helped them herd their reindeer, cooked food, tried to learn their language, and they even showed us how they fish in the rivers with their bare hands. To this day it remains in our top five most incredible travel experiences.
What are your plans for the near future?
This year has been thrown in turmoil due to COVID-19, and all of our international travel plans have been postponed. So we are going to make the most of our time in Australia and explore our own backyard. We're planning on buying a campervan and going on a road trip around the country, visiting small communities, going on long multi-day hikes and documenting our experiences from this beautiful country.
Tasmania is high on the list of places we want to visit, as is Far North Queensland. We also would like to really learn more about Australia's indigenous culture.
---
Explore gear for your next adventure...
---