Waste – it's a growing cause for concern. Whether we're talking about agricultural, food or liquid waste, we need to collectively find original ways to address it. And in the apparel industry, we're giving agricultural waste a new life in the clothes you wear.
---
Transforming waste into something useful
Is your clothing's material able to be traced back to its source?
With increasing dialogue over the use of chemical dyes and excessive landfill waste, it was only natural for Kathmandu to look at sustainable and traceable raw materials.
Our packaging already uses soy-based inks, but the way waste is managed, reused and recycled is an ongoing issue that Archroma's EarthColors™ is tackling.
Working with the colours of nature
Much of the world's clothing has been dyed unnaturally since the start of the petrochemical industry in the early 20th century. Textile dyes based on raw materials from oil aren't sustainable – they require a lot of energy and generate plenty of waste.
The demand for sustainable alternatives is gathering momentum and we're proud to be at the forefront of a more environmentally friendly way of dying clothing.
One of the most important projects at Kathmandu is our flourishing range of earth-friendly apparel. Our Earthcolours Range aims to utilise dyes that are as natural as possible.
Partnering with Archroma
We've teamed up with leading dye producer for textiles, Archroma, to utilise their high performing, revolutionary dyes that are made from non-edible agricultural waste.
The natural ingredients in Archroma's EarthColors dyes are able to be traced back to their source – both their location and the type of waste. They are traceable from nature to you.
We also partner with bluesign® to reduce harmful chemicals in the textile industry. It's an important relationship that helps us to work towards environmental friendliness.
Our growing Earthcolours Range
Our Earthcolours Range uses dyes made from the waste of agricultural crops (known as biomass). This type of waste can be easily found worldwide – think of nutshells, saw palmetto extract residue and almond shells.
The Archroma dyes we're harnessing in our Earthcolours Range are:
Earth-Sand – 90% of this raw material comes from the remaining residues of bitter oranges and grapefruits after removing the fruit. They were sourced from the Mediterranean area.

Earth-Clay – 90% of this raw material comes from the remains of beetroot after extracting the sugar. These beetroot remnants can be traced back to Southern Europe.

Earth-Stone – 90% of this raw material comes from the remaining residue of saw palmetto after removing the fruit. Also known as Serenoa repens, it's a small fan palm sourced from Florida.
The changing landscape of biosynthetics
The Earthcolours Range is the beginning of a wider push towards more sustainable and traceable raw materials in the apparel industry.
The progress is significant having moved past the first generation of biosynthetics – crop-based raw materials like corn and sugar beet. Competing with the food industry ultimately made this generation unsustainable.
We're currently at the second generation with products like EarthColors. These materials utilise waste to create biosynthetics. The future (generation three) will utilise fungi, algae or bacteria – resources that don't compete with the food industry.
Our future – embracing traceable materials
With less reliance on fossil fuels, a conscious awareness of global warming, and a drive to utilise natural materials, agricultural waste is improving your outdoor clothing.
Opportunities are ahead for our Earthcolours Range to grow, thanks to Archroma's ground-breaking EarthColors dye. And the door is open for more traceable practises across the entire industry.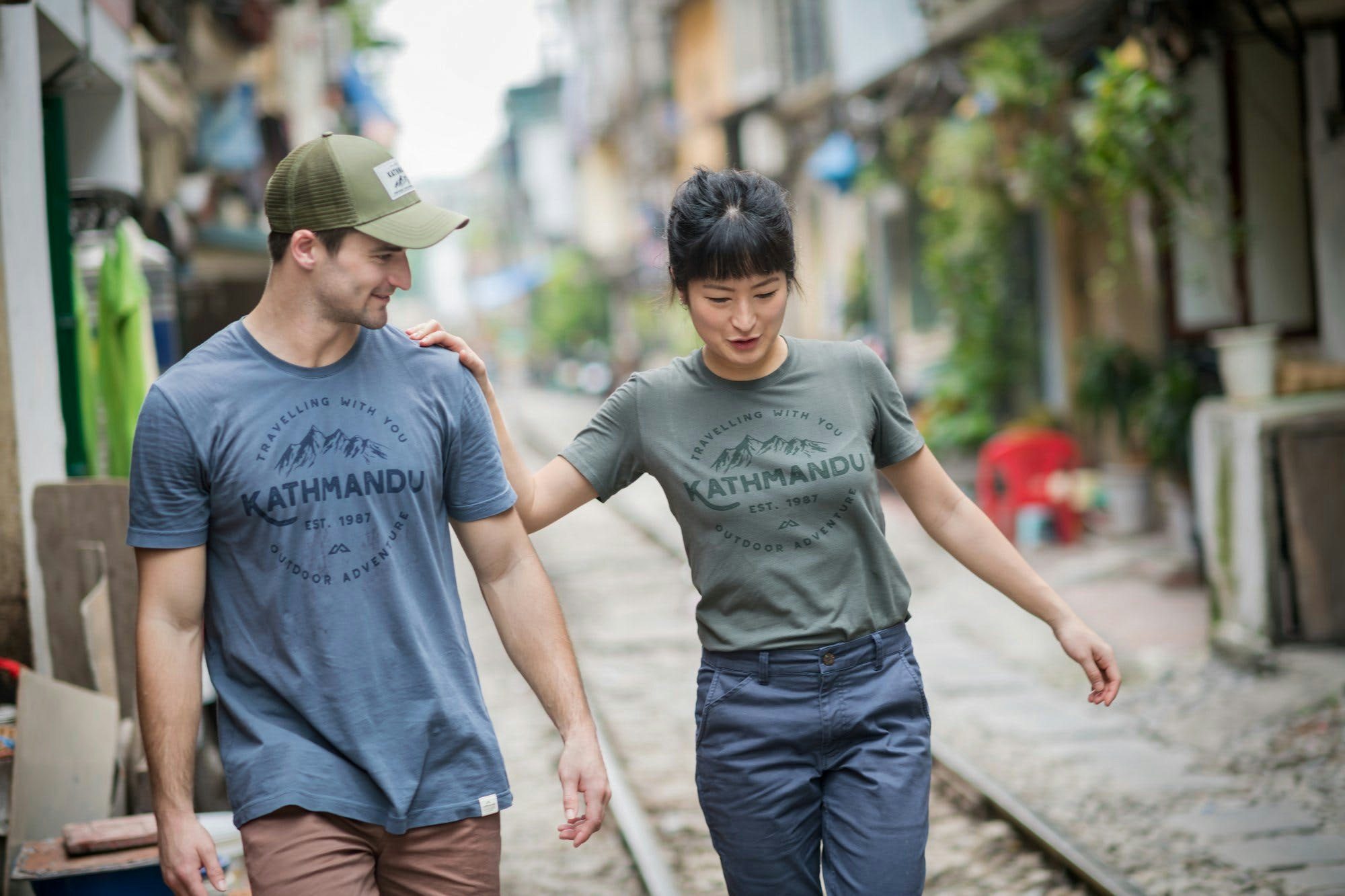 ---