If you've been hankering for important statistics on waterway litter, today is your lucky day. Environmental champs Tangaroa Blue have crunched the numbers on our last national clean-up and the results are pretty shocking.
---
In just two hours, 127 volunteers pulled out 464kg of rubbish and debris from rivers across the country. Here are the common culprits across the states.
In Meadowbank, Sydney
The most common items our volunteers collected were cigarette butts, takeaway food packaging, fishing line and broken glass. Cigarette butts and filters are made from plastic and will take forever to break up.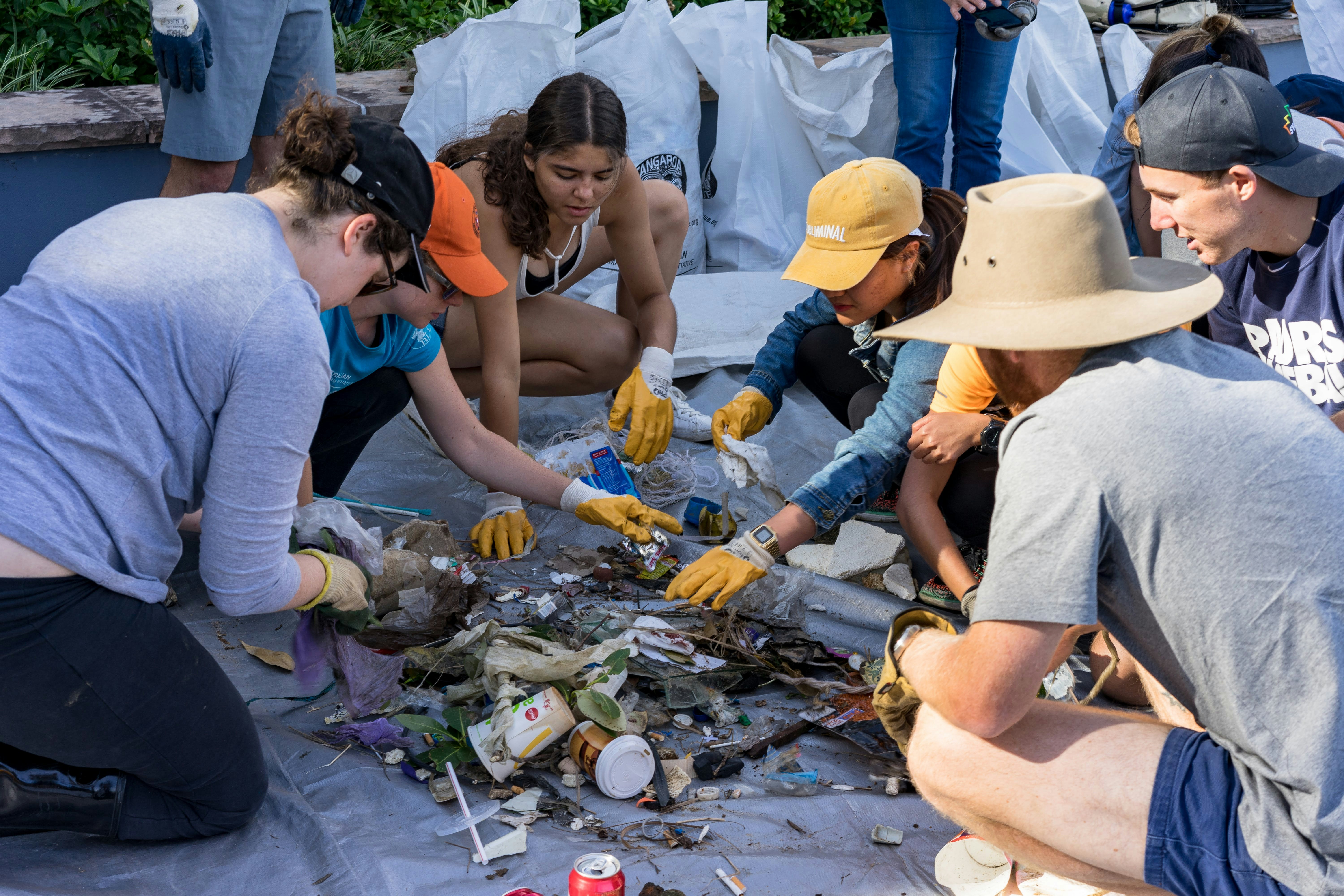 In Point Walter, Perth
Like Sydney, the most common waste item was cigarette butts. This was followed closely by general plastic packaging and Easter egg wrappers from then recent holiday. A good reminder for everyone to pack it out as they leave.
In the Brisbane river, Brisbane.
Single-use straws were a top item from the Brisbane river, leading the way for plastic packaging in general. Though small, they make up for it in sheer numbers. Their sharp edges can became a huge problem for marine wildlife.
In the Yarra river, Melbourne.
The most common items were plastic packaging, foam packaging and paper/cardboard packaging. We pulled dozens and dozens of fish out of the Yarra too. Albeit, the tiny, plastic kind that come with your sushi.
What's the point of all this?
Even though many of us do the right thing with our rubbish, there are still millions of items ending up in our oceans. It's a major environmental issue worldwide, so it's essential to identify where it's coming from and what we can do to stop it.
The Tangaroa Blue Foundation agree. Their mantra is 'if all we do is clean-up, that's all we'll ever do'. So after each clean-up, rubbish is sorted, documented and uploaded to the Australian Marine Debris Database.
Their funky collection of straws, cigarette butts and plastic packaging helps the Australian Marine Debris Initiative to inform key authorities on the level and type of marine pollution in their area – and to find practical ways to prevent it from entering the natural environment.
It's an important process, and we can all do our part. Find more sustainable alternatives to single-use plastics. Educate others on how they can minimise their waste. And sign up for our next clean-up event to help create a much cleaner future.
The next national clean-up event is in September. Register your interest today.
---