What to pack for Kilimanjaro
With freezing temperatures and rugged terrain, the climb up Mount Kilimanjaro is a serious undertaking. To give yourself the best chance to reach the summit, it's imperative you keep warm, dry and comfortable — so you can focus on the task at hand.
---
Starting Point
Dramatic changes in weather are common on Mount Kilimanjaro, so clothing layers that can adjust to this are crucial. The trek takes you through four climatic zones, ranging from tropical at the bottom to Arctic conditions at the top!
Lighter clothing will serve you well at the beginning of the climb, as long as you still have something warm and waterproof in your pack. But insulated, waterproof and windproof clothing is essential for the final ascent where climbers will experience the coldest temperatures (that can be as low as -25 degrees Celsius depending on the time of the year).
As general advice, you should bring two pairs of socks, two/three layers for your legs and four/five layers on top. A neck gaiter and/or woolly hat are necessary to keep the head warm, while gloves and sunglasses are also necessary. You may find that you need fewer layers depending on the clothing you buy and your individual needs, so you should always test this out where you can.
It's important your layers work together to help regulate your body temperature. Getting cold can be serious, as can overheating where sweat and wet clothes can rapidly become a problem. I look for a combination of base, mid and outer layers that are either breathable, waterproof, windproof and/or insulate against the cold.
With that in mind, you need technical clothing specifically designed for active pursuits in cold environments.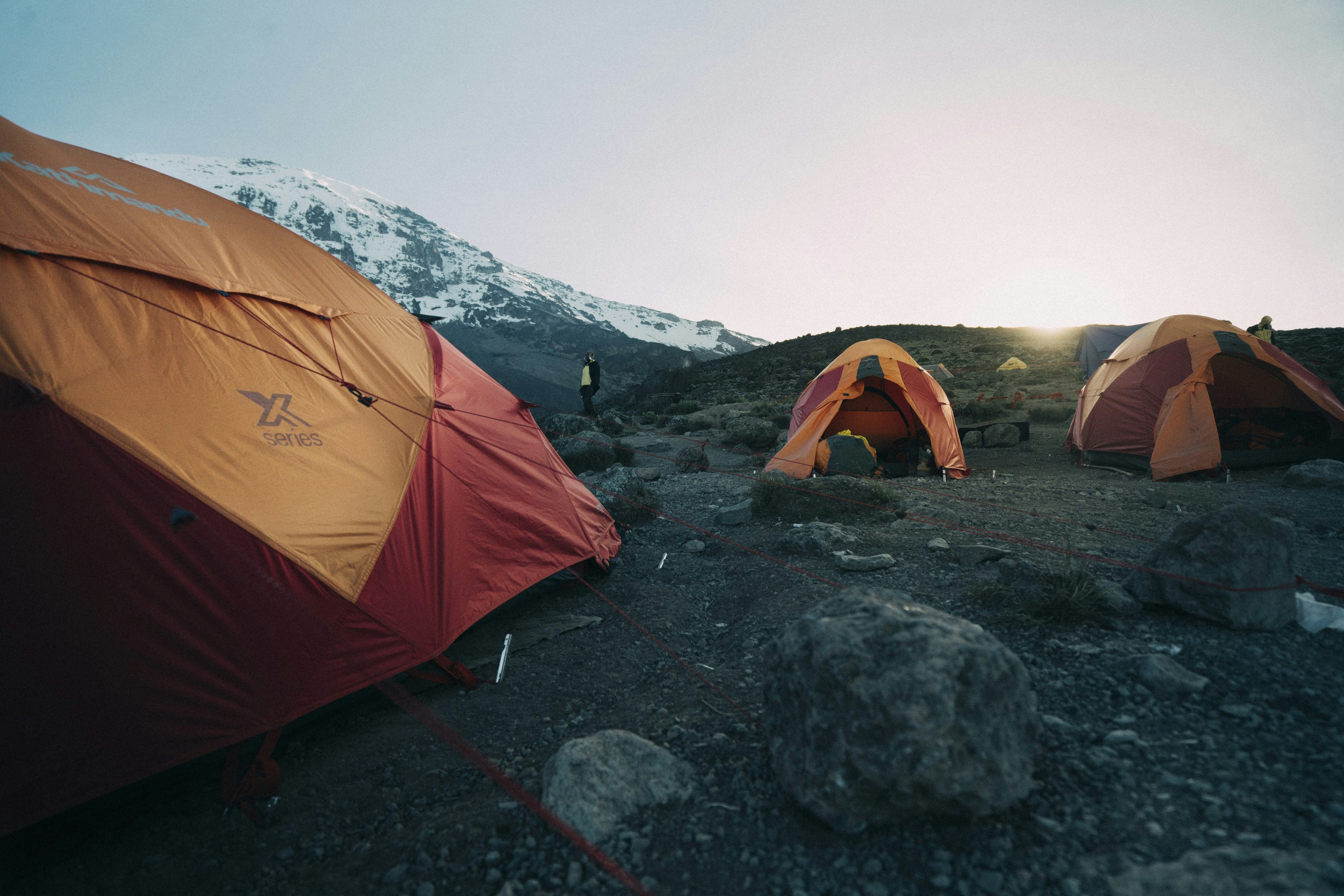 Kilimanjaro Packing List
Outer layers:
Mid layers:
Base layers:
Footwear:
Accessories:
Additional kit: