Travel tips for first-time solo travellers
If you're a first-time solo traveller, congratulations. You're about to embark on a new way of travelling, one that might change the way you travel forever. But as a newbie, chances are you might be feeling a little apprehensive.
Without the familiarity and support of a friend, travelling to an unknown, exotic destination can seem a little daunting. But like most challenges, solo travel comes with its own rewards. There is the newfound sense of confidence, the life-long friendships and the memories that seem crazy at the time but take on a hazy and happy filter as time passes.
If you're ready to push past your comfort zone, here are a few solo travel tips to get you started.
Take time to build your confidence
If this is your first trip alone, think about making your first stop somewhere where you share the language or will feel comfortable. Solo travelling should push you, but it should also be fun, so take it at your own pace when you first start off.
Once you find your feet, then you can begin to challenge yourself. Did you know that only one-quarter of Australians and New Zealanders seek authentic, local experiences when they travel overseas?
Seeking experiences that come from travelling off the beaten track and engaging with local economies, cultures, languages and traditions rewards both you as a traveller and the destinations you visit.
Check out the Helpful or Harmful page to learn more about our attitudes to travelling and how you can help fight overtourism.
Don't rob yourself of experiences
The beauty of solo travel means you can go and do whatever you please, without the restrictions of anyone else. For lots of first-timers, it's an opportunity to discover a new hobby or skill.
If you want to eat at that fancy restaurant, strap on a snorkelling mask or take on a five-day hiking trail, then make the plunge. This is an opportunity to fully indulge and enjoy yourself.
Learn some of the local languages
You don't have to be fluent in another language to travel, but a few key phrases will go a long way. iTranslate on the iPhone or Google Translate for Android users have turned how we travel on its head.
Sit down with your cab driver with your translation app open. Ask them where they come from in their own language and see their face break into a big toothy grin and their story spill out. These apps have removed a once impenetrable language barrier, allowing us to access cultures in a way we have never been able to before.
Be prepared to ask for help when you need it
When you rely solely on yourself, you'll need to ask for help more often. You might not be able to find your accommodation, or you might find yourself completely befuddled with the local public transport system. Working things out on your own is important, but ask for help if you're stuck. The more you do it, the easier it becomes.
Don't feel guilty about downtime
Solo or not, travelling can be mentally and physically exhausting. If you want to stay happy and healthy, it's important to listen to your body. If you need a day off to lie on the beach or watch Netflix in bed, revel in it. You're not on the go all the time at home, why should you be on your travels?
Embrace being alone
It's perfectly normal to miss the company of others. But a big part of solo travel is learning how to love alone time. Embrace it, but know when it's time for you to seek other people.
If you do start to hanker for human connection, good news. Solo travellers tend to collect more friendships more than any other traveller, and where you choose to stay can play a big role.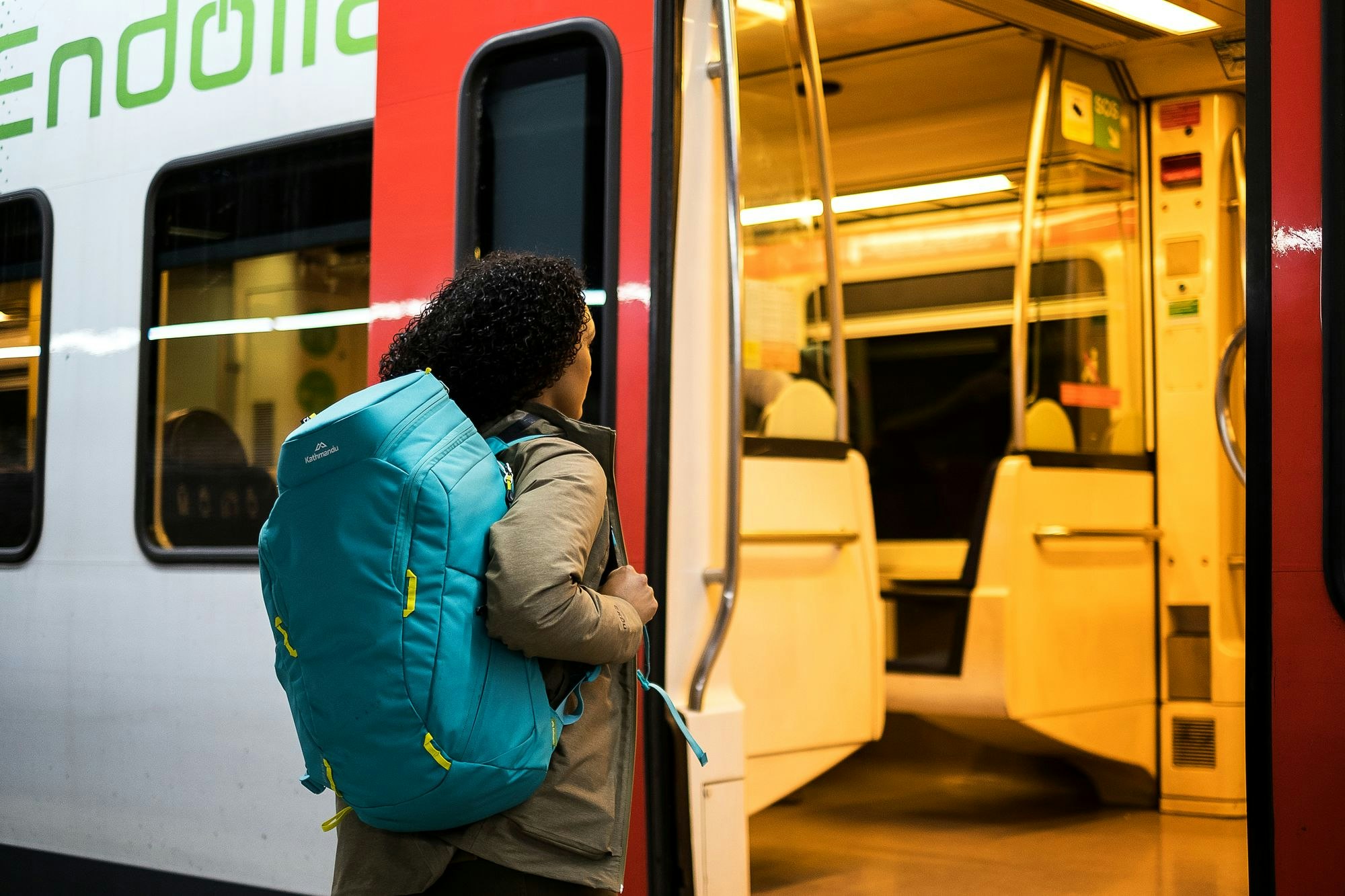 Book a group activity tour
Whether it is climbing, cycling, hiking, running, eating, an extended tour gives you the opportunity to get to know people while often staying in the one place and having that activity to immediately bond the team together. Look for tours where you stay in a villa for a week and are taken out to explore new climbing crags, cycling routes or hiking tracks. You will be surprised how quickly you make friends who you can then potentially call upon in your travels, shaping where you go and the experiences you have in their hometowns.
Choose a social hostel
Review pages on booking sites are your go-to. They are updated regularly and will tell you about the hostel now, not what it was like three years ago.
There are two other things to consider about a hostel, beyond its cost and location etc.
Does the hostel offer dinner? Many small hostels offer dinner for a small fee. With this, you often find yourself seated at a table laden with local cuisine, chatting to people from all around the world. Nothing brings people together more than food so opt for places that offer this.
Does the hostel dorm room have curtained beds? A weird one, yes, but not many people think about how this impacts their stay. The dorm room has always been the first point of conversation between travellers, allowing them to continue conversations in other parts of the hostel having recognised a face. Curtains block this opportunity. Choose a hostel that is smaller and does not offer a curtained bed, or if it does, keep yours open and say hello. That's all it takes to make a friend.
Opt for a homestay
If the thought of staying in a hostel makes you feel tired, try something a little different. Local homestays are offered all around the world, and they give you the chance to live with a local family. A typical homestay might include sharing meals, learning the local language and experiencing a unique insight into the community.
Run, don't walk, to a free walking tour
A free walking tour is often the first point of call for travellers around the world. It's a great way to get your bearings, learn about the history of the country, and meet other people who are new to the city. After two hours of walking, it's also a natural segway to a cheeky beer or two. Just search online for 'free walking tour, [your city]' or ask your accommodation.
---
Find the right gear for your next trip...
---