Southeast Asia is home to some of the most beautiful, diverse and culturally wonderful nations on the planet. Whether you're interested in the Buddhist temples of Thailand, the tropical islands in the Philippines or the jungle mountains in Vietnam, there is something for everybody.
---
We've been lucky enough to spend over two years travelling around Southeast Asia, and have come up with the perfect packing list for what you should bring with you. Less really is more, but there are certain items that you shouldn't leave home without.
A good quality backpack
You might be on the fence about the whole 'suitcase vs backpack' debate, but trust us, in Southeast Asia you will want a backpack to get around the potholed streets and sandy beaches.
The Entrada 65L Backpack is great for the 'on the go' traveller in Southeast Asia who wants to be prepared for anything. The 15 litre detachable day pack is essential to carry your valuables and necessary items with you on the plane or bus, and the harness cover will protect the straps in transit. The large, suitcase-style opening allows you to access items quickly and easily.
If you still want the ease of carrying a backpack, with the option to wheel your luggage around on flat terrain, then the Hybrid Trolley Bag is the perfect choice.
No matter which bag you buy, make sure you pick up a rain cover as well to protect your gear.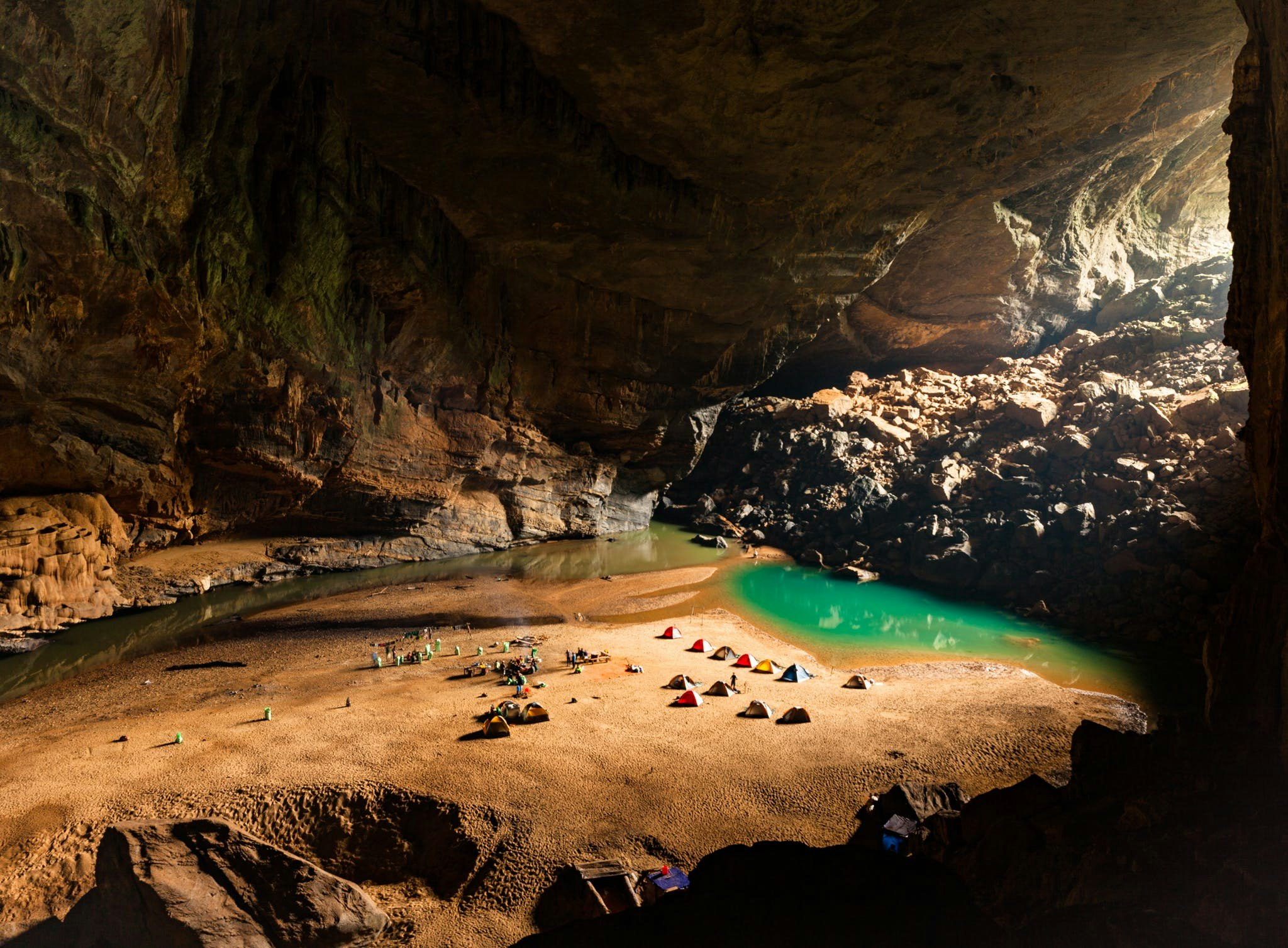 T-Shirts
Weather in Southeast Asia varies like you wouldn't believe. During the day it can be extremely hot and humid, while the evenings can be very chilly. If you travel during the wet season it can go from not a cloud in the sky to monsoon in a matter of minutes.
In any case, the first point of layering is a good t-shirt, and we always recommend merino wool.
Merino wool helps keep your body at its natural temperature, it's quick drying, antimicrobial, lightweight, and easy to care for. Merino wool t-shirts are great for everyday wear, no matter the weather conditions.
We recommend buying 2x short-sleeve merino wool t-shirts, and 1x long-sleeve shirt. You can always hand wash a shirt in the evening, hang it up and it will be dry by the morning.
Hooded Jumper
You might not think it, but Southeast Asia can get quite cool, especially if you are travelling around the mountains.
Having a lightweight, hooded jumper is an excellent item to throw over when you're camping with remote hill tribes in Myanmar, or wandering the streets of a small Northern Vietnamese town.
Rain Jacket
It rains a lot in Southeast Asia, even in the dry season. There's no need to get anything with insulation, but it is essential to have a wind resistant, waterproof jacket that is also breathable and lightweight.
The Trailhead NGX Jackets are perfect for Southeast Asia (or anywhere in the world) and even fold into their hood, making them very packable.
Convertible Hiking Pants
Keeping your gear down to a minimum is essential when exploring anywhere in the world, and a much-loved piece of clothing for travellers for this very reason is a pair of convertible hiking pants.
With zip-off legs you can wear yours as shorts or pants, making them incredibly diverse for Southeast Asia. Especially in Buddhist nations, it's important to cover your knees when entering places of worship. The legs can sit in one of your cargo pockets, ready to be attached whenever you want to explore a temple.
Shorts
For those beach days or when you're just lazing about in a hammock, having a lightweight pair of shorts is awesome. You can go for a swim, then head straight into town to find a bite to eat without having to change at all.
Take one pair of lightweight shorts with you.
Quick dry underwear and socks
You don't need to travel with dozens of pairs of underwear. Four good quality, quick dry pairs of undies is all you need, as you can hand wash them in the shower at night. Briefs are perfect in the humid Southeast Asia environment.
Keep your socks to a minimum, because you'll probably be wearing sandals most of the time. Take 2-3 pairs of merino wool socks for days when you go hiking, or when you hit the town at night.
Shoes
Unless you plan on sitting by a beach for the entire time in Southeast Asia, you should throw in a good pair of shoes in your backpack. If you're like us and love hiking, you're probably going to check out some of the amazing multi-day treks around the region.
Hiking shoes come down to personal preference, but get something that goes above the ankle and is waterproof. We recommend Salomon Ultra 2 Mid GTX boots, as they are also lightweight enough for everyday-use.
If you aren't the hiking type, then get a pair of lightweight trail running shoes, which will cover bases on your travels.
Sandals
Most of the time you will probably be getting around in thongs or sandals. While thongs are OK for walking on the beach, they don't offer much support and aren't suitable for water sports such as canyoning.
These days you can find amazing sandals that are comfortable, good for your feet and waterproof for walking through the rain or over rocks in the ocean. We love Teva, but Keen make great sandals as well.
Travel Accessories
Besides the basic clothes there are a handful of travel accessories that you should have with you in your backpack.
• Keep all of your clothes and accessories in packing cells. Organising your gear into these is one of our amazing packing tips, and we never go anywhere without them.
• If you end up travelling with a sleeping bag or extra clothes (perhaps you're travelling to other parts of the world after Southeast Asia?) put them inside a compression sack to save space.
• Padlocks are another essential item, as you can lock your bag up on long bus journeys, when flying between cities or even in lockers inside hostels.
• A little-known secret we have is that we use waterproof pack liners inside our bags. This gives extra protection on boat journeys or on very rainy days when travelling.
• A small sewing kit will let you repair any holes you get in your clothes while on the road. Saves you money in the long run!
• Remember how we said you will be hand washing your clothes? That's because it will save you time, money and the risk of losing any of your nice gear. To make life easier grab a laundry kit with a universal plug and washing line to use in hotel/hostel bathrooms.
• You will see thousands (and thousands) of plastic water bottles all over Southeast Asia. Unfortunately, recycling isn't big over there, and it can be heartbreaking to see the waste. Do your part for the planet by carrying an aluminium water bottle. Refill these in hotels, or buy large jugs of water and fill up out of those.
• Not every hostel or hotel supplies toiletries in Southeast Asia, so having a quick dry lightweight towel is perfect for any travels.
---