The cold brings plenty of fun with it, making New Zealand winters something to be treasured. Check out our top five reasons to fully immerse yourself in a Kiwi winter.
---
1. Queenstown – Winter festival
The unofficial 'adventure capital of the world' offers something for everyone all year round – but winters in Queenstown are simply a whole heap of fun.
Tick off your bucket list a few extreme activities like:
Heli-skiing – or boarding, well off-piste
Winter skydiving
Risking hyperthermia – jumping into Lake Wakatipu during the now iconic 'Day on the bay'
The traditional Queenstown Winter Festival is a great time to be in town. A log-jam of events run across a long weekend in June – some ticketed, others best watched and a few for free.
Outside the festival, the town is always full of transient tourists and working holidaymakers. With Coronet Peak and The Remarkables within a short drive, it's an ideal base for carving up fresh powder.
Be sure to layer up with a warm baselayer, wind protecting insulation and reliable snow gear.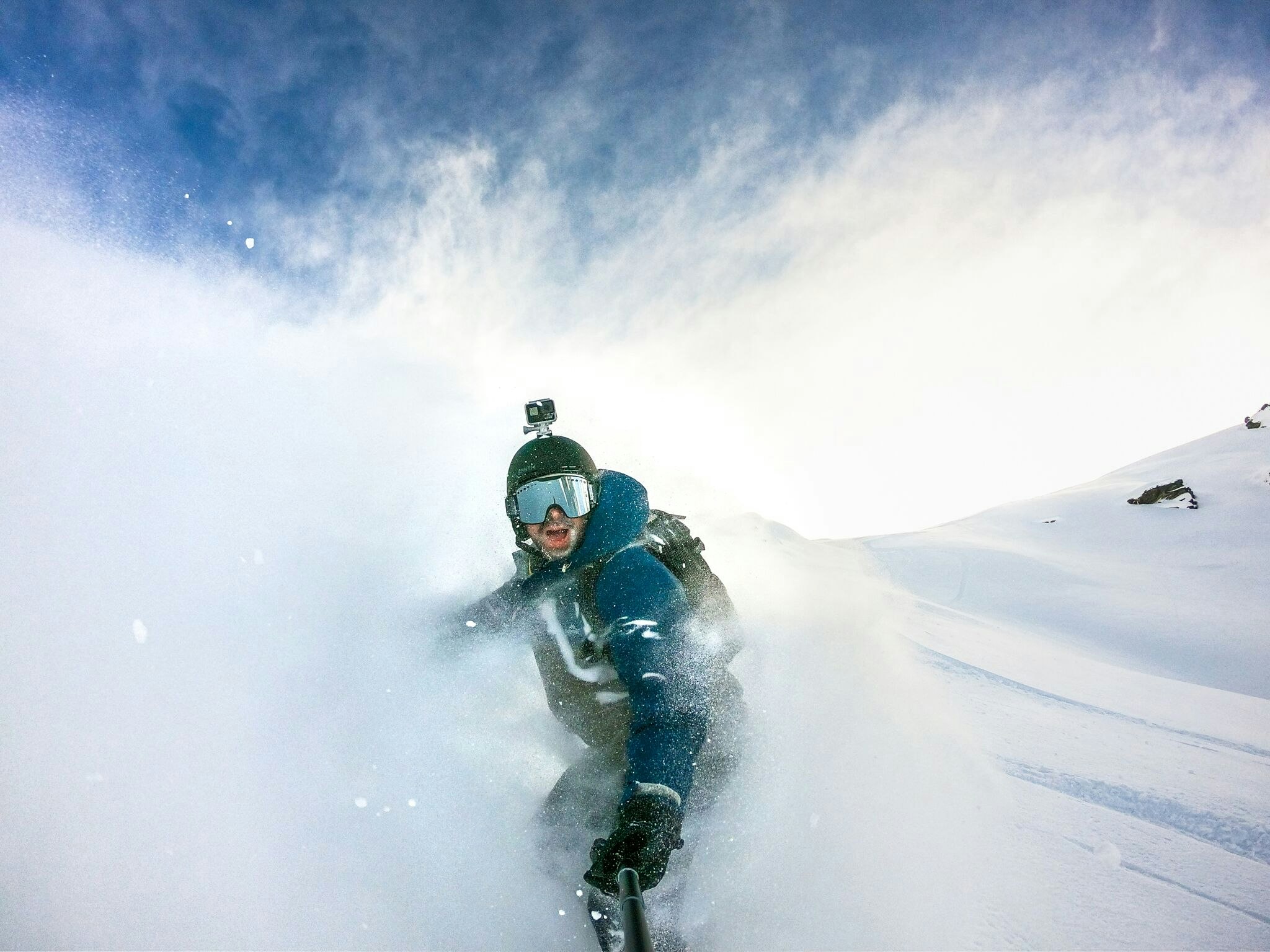 2. Kaikoura – Whale watching
It may be a small town on the east coast of New Zealand's South Island, but Kaikoura packs a huge punch when it comes to marine life.
Kaikoura – which translates to 'eat crayfish' – is one of the world's premier whale watching locations. Here you can see:
Humpback whales – during June and July on their migration north from Antarctica
Sperm whales – all year round
Dolphins – even swimming up close with them
Seals – laying about around the peninsula
Seabirds – including Great Albatross, Shearwaters and Petrels
At only 150 kms (93 miles) north of Christchurch, Kaikoura is easily accessible for a day trip or long winter weekend.
3. Aoraki Mount Cook – Climbing and glacier hiking
The centre of New Zealand's majestic Southern Alps is home to its highest mountain, the aptly named Aoraki Mount Cook which means 'cloud piercer'.
Mount Cook Village, which sits idyllically below Aoraki, is a super base for any winter-based activity you want to have a crack at in this area. Glacier hiking on the Tasman Glacier is one of the standouts, or if you're a bit more extreme, it's a great spot for mountain climbing.
If you're keen on more of a mellow winter, the majestic panoramas of this region will draw you in and keep you here longer than expected.
4. Hanmer Springs – Hot springing
The South Island and hot springs go hand-in-hand, and one of the commercial centres of relaxing in some thermal pools is Hanmer Springs.
An isolated town in the middle of the Alps, surrounded by forests and mountains, Hanmer is an ideal place to simply relax when winter starts to bite. Divide your time between dips in the pools, walks along the many tracks and chilling out in the local cafes.
5. Tongariro National Park – Hiking
It's New Zealand's oldest national park – Tongariro – and it translates to both 'south wind' (tonga) and 'carried away' (riro).
Located smack-bang in the middle of the North Island, this national park is home to three active volcanoes – Ruapehu, Ngauruhoe and Tongariro – and sports one of the world's best one-day hikes, the Tongariro Crossing.
The scenery and otherworldly environment you'll stroll through on this hike is something else. But be sure to pack comfortable rainwear and insolation so you can stay protected when (not if) the weather changes.