There's a strange joy making the effort to get out of bed early on a chilly winter morning and hitting your favourite running trail.
You might think it takes a special type of person to take on Jack Frost for pure enjoyment, but all you really need are a pair of decent trail or road running shoes – and our ten tips to get you started.
---
1. Get organised
It's always easier to motivate yourself for a run if you've organised your route and all your running gear the night before. When you're all sorted to go, it's a simple case of rolling out of bed, putting on your gear and heading out the door.
2. Run with a mate
There's nothing quite like peer pressure motivation. Organising to run with a friend will give you that extra impetus to avoid rolling over and hitting the snooze button. You won't want to let your mate down – plus you'll have someone to share the experience and stay safe with.
3. Change up your route
Just as running on a treadmill while staring at the same old view becomes boring fairly quickly, so too can running the same path repetitively. The fresh, crisp air mixed with new sights and smells will keep you wanting more – so keep things interesting by mixing up your running route.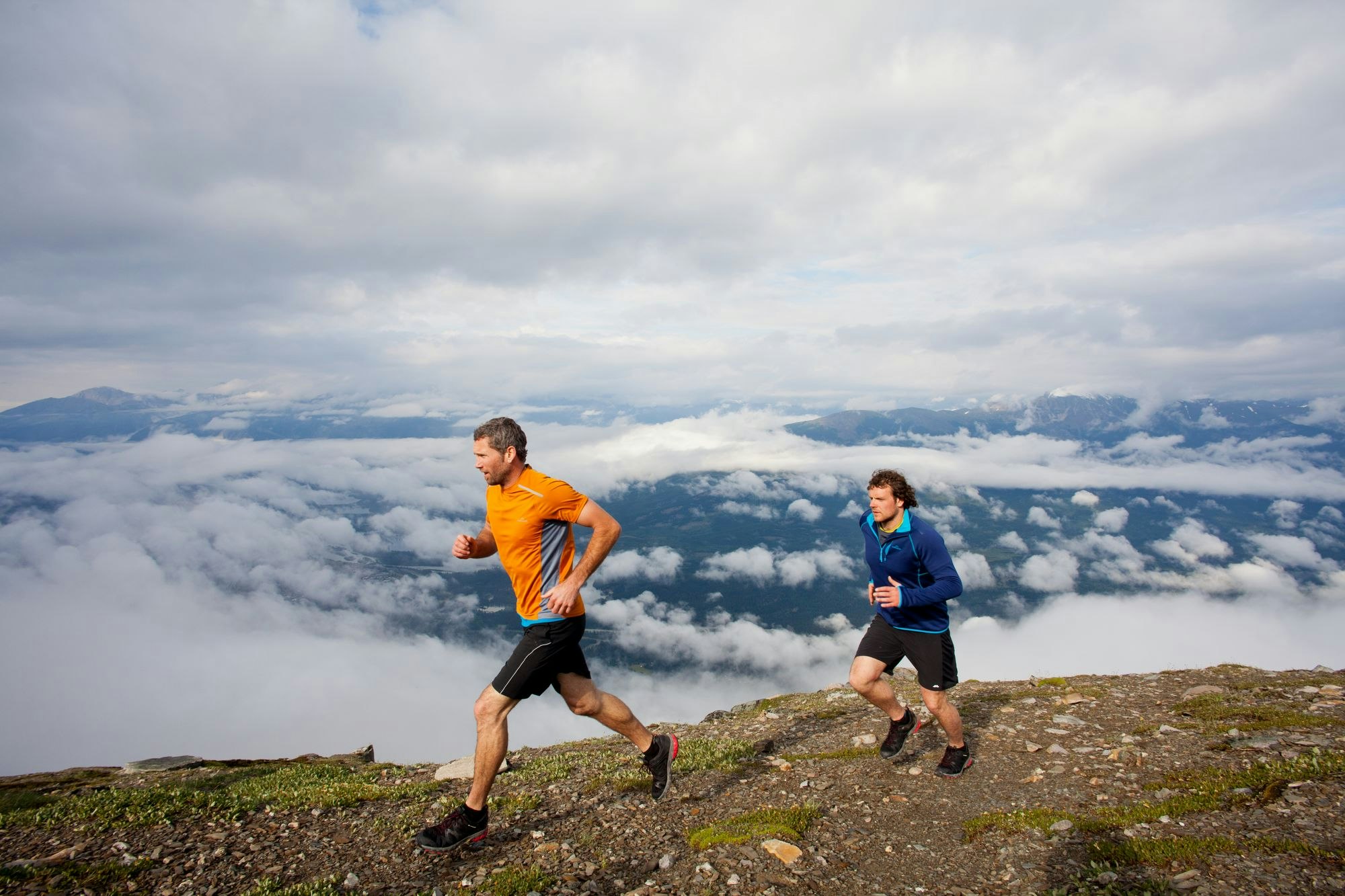 4. Set some goals
How often do you want to run during winter? Are you training for a spring event?
Whatever the case may be, having a tangible goal to work towards and attain will keep you motivated and progressing your fitness and endurance.
5. Aim to be seen
You'll likely be running in the dark or in minimal natural light, so it's essential you can be seen. Wear clothes that are bright and reflective, increase your visibility and increase your safety.
6. Wear run-specific gear
It's even more important to wear the right technical running clothes in cold, wintery conditions. You want to avoid overheating, being coated in sweat and suffering hypothermia.
Layering's the key to moderating your body temperature, so ensure you have a:
Baselayer – that wicks moisture away from your skin
Mid layer – to insulate against the cold
Outer layer – that's lightweight and ideally water and windproof
Take a look at our range of active run wear.
7. Always warm up
In winter, it can take your body a little bit longer to get going so it's particularly important to warm up before launching into your stride. Stretch, jog and loosen up – getting the blood flowing prior to your run will help you avoid injury.
8. Hydrate regularly
We don't normally associate dehydration with winter, but it's just as important to drink fluids in winter as it is in summer – especially when you're working out. Make sure you sip water regularly.
9. Take on the wind
Some runners prefer to start their winter run facing into the wind rather than towards the end. If you can, try to begin by running into the wind. Coming up against a headwind when you're sweaty and tired near the end of your run, could be very chilly.
10. Carry your emergency essentials
When you're taking on a longer run, especially one that involves periods of isolation, it's vital you're well prepared. Injury and dehydration are just a couple of unwanted scenarios. Consider taking your phone and some cash, plus your usual liquids and gels to keep you going.